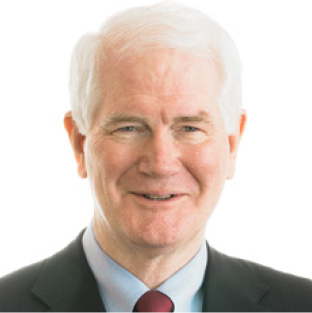 Principal Investigator
John C. Morris, M.D.
Washington University
contact
The Neuropathology Core FRCPath, directed by John C. Morris, M.D. and co-directed by Richard Perrin, MD, Ph.D., follows the following guiding principles:
Neuropathological examination is essential to validate the clinical diagnoses in the ADNI study groups;
Variability in methods and interpretation of lesions among individual neuropathologists requires a central laboratory, using state-of-the-art methods and up-to-date criteria to establish uniform and standard neuropathological diagnoses;
Clinical-neuroimaging-neuropathological correlations in any ADNI participant who comes to autopsy will be of exceptional value; and
The archiving of fixed and frozen brain tissue will facilitate biomarker studies of the earliest stages of AD.
Dr. John Morris is a member of the Alzheimer's Association's Medical & Scientific Advisory Committee. He chairs the Clinical Task Force for the NIA's Alzheimer Disease Centers program. He is author or co-author of over 300 peer-reviewed journal articles and 50 chapters and reviews. He edited the first and second editions of the Handbook of Dementing Illnesses.
Resources
Further Neuropathology Core documents can be found on the Study Documents page.