A biomarker, or biological marker, is a substance, measurement or indicator of a biological state. Biomarkers may exist before clinical symptoms arise. ADNI uses various biomarkers to help predict the onset of Alzheimer's disease.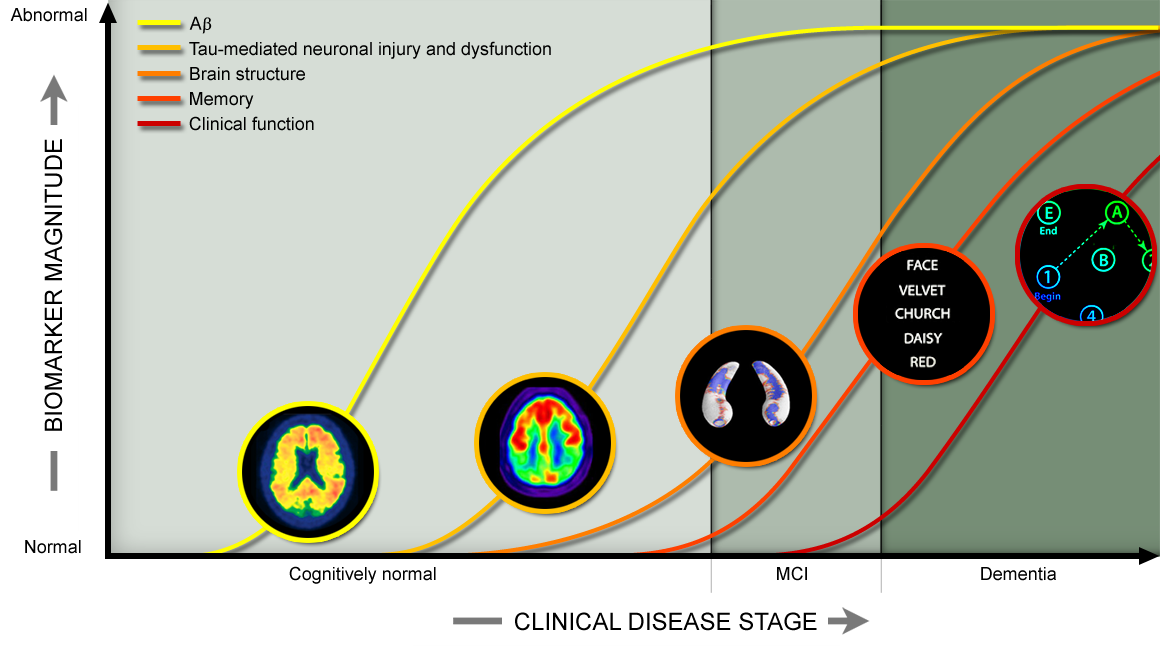 The graph depicts biomarkers as indicators of AD. The curves indicate changes in five biomarkers from normal to abnormal over the course of AD (normal cognition to dementia)
b-amyloid (A?) measured in cerebrospinal fluid or by amyloid PET imaging
Neurodegeneration indicated by tau protein measured in cerebrospinal fluid, or by synaptic dysfunction, measured by FDG-PET
Brain atrophy, mostly in the medial temporal lobe, measured by structural MRI
Memory loss, measured by cognitive tests
Clinical function, indicated by general cognitive decline measured by cognitive tests.
Changes 1-3 are indicated by biomarkers that can be observed prior to a dementia diagnosis, while changes 4-5 are the classic indicators of dementia diagnosis.