Explore the distinct goals of each ADNI phase below; overall objectives can be found on the About page.
During the four phases of the ADNI study, to the extent possible, participants were carried forward from previous phases for continued monitoring, while new participants were added with each phase to further investigate the evolution of Alzheimer's disease.
ADNI enrolls participants between the ages of 55 and 90 who are recruited at 57 sites in the United States and Canada. After obtaining informed consent, participants undergo a series of initial tests that are repeated at intervals over subsequent years, including a clinical evaluation, neuropsychological tests, genetic testing, lumbar puncture, and MRI and PET scans.
View the clinical study schedule for all phases of ADNI below.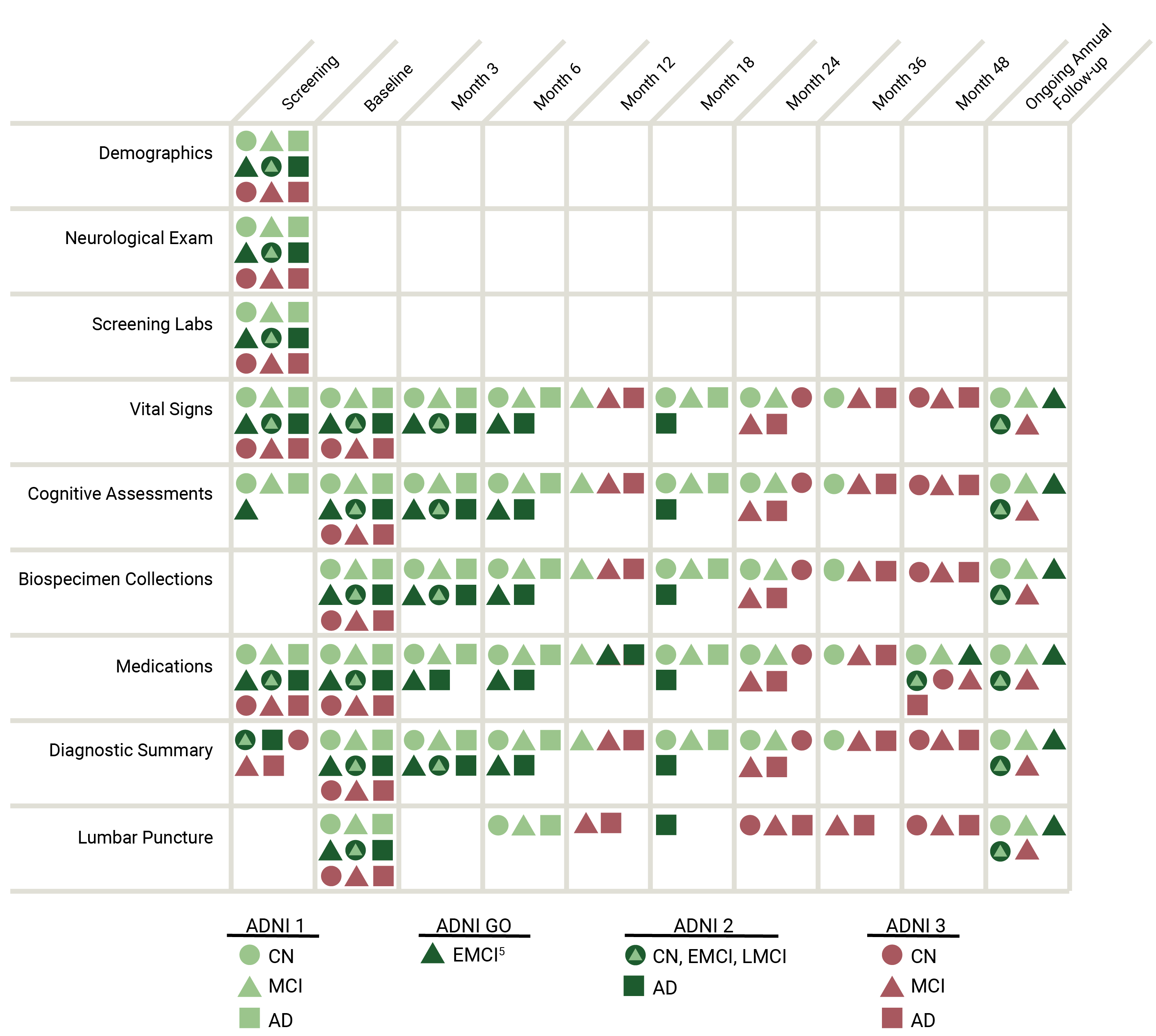 Select each phase for details