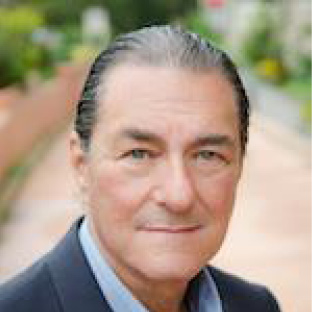 Principal Investigator
Michael W. Weiner, M.D.
UCSF, NCIRE, VA Medical Center
contact
The Administrative Core oversees all aspects of ADNI, including monitoring all financial and budgetary aspects of the project.
Michael W. Weiner has performed research for over 50 years. He is a Professor of Radiology, Medicine, Psychiatry, and Neurology at the University of California San Francisco (UCSF). He was a Veterans Affairs (VA) Research Associate and VA Clinical investigator and has also worked at VAs in Madison, WI, Palo Alto, CA, and now in San Francisco for the past 37 years where he established the Center for Imaging of Neurodegenerative Diseases (CIND) and is the Director Emeritus. Dr. Weiner was one of the first scientists to perform NMR on an intact animal and has used MRI/MRS for clinical research since 1984. Since 1988, he has focused on neurodegenerative diseases, particularly Alzheimer's disease. Dr. Weiner has published over 900 peer-reviewed papers.
He is the founder of and PI of the Alzheimer's Disease Neuroimaging Initiative (ADNI), three Department of Defense ADNI grants (concerning the relationship of PTSD and TBI to AD), among other projects and is the founder of the Brain Health Registry. Dr. Weiner is a participant in ADNI at UCSF and has undergone all ADNI procedures (including lumbar punctures) longitudinally since the onset of the project 13 years ago. He oversees all aspects of the ADNI project and directs each stage of the investigation. He works closely with the core leaders, the various members of the scientific team, and the NIA Program Administrator. Dr. Weiner leads the ADNI Executive Committee teleconferences, attends the ADNI Clinical Core teleconferences, and often joins other ADNI Core meetings. He leads the ADNI Steering Committee meeting and attends all Scientific Advisory Board Meetings and is responsible for lending direction to all projects within this Initiative, based on input received by the Private Partner Scientific Board (PPSB), the Scientific Advisory Board (SAB) and the Resource Allocation Review Committee (RARC). He is responsible for NIA Progress Reports, non-competitive renewals, and competitive renewals. Dr. Weiner responds to many questions and inquiries concerning ADNI and he is passionate concerning the open data sharing of all ADNI data without embargo. Finally, Dr. Weiner is closely involved in writing abstracts and manuscripts and lectures at scientific meetings around the world concerning the progress and success of ADNI.
Resources