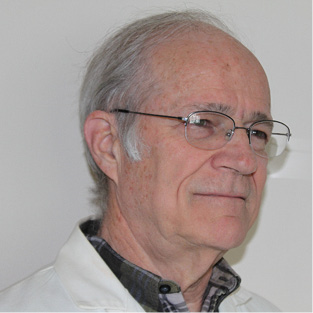 Principal Investigator
Leslie Shaw, Ph.D.
University of Pennsylvania
contact
The goals of the Biomarker Core, directed by John Trojanowski, M.D. and co-directed by Leslie Shaw, Ph.D. at the University of Pennsylvania, are to establish a bank of biological fluids from the unique cohort of subjects followed in ADNI and conduct studies of selected AD biomarkers:
CSF A?1-42, t-tau and p-tau181 for all ADNI1/GO/2 CSFs; A A?1-40 added to this analyte group for all CSFs collected in ADNI3.
These CSF analyses are done in partnership with Roche using Elecsys immunoassays on the fully automated Cobas e e601 analyzer

CSF A?1-42/1-40/1-38 analyses of all ADNI1/GO/2 CSFs by validated UPLC/tandem mass spectrometry

Analyses of plasma biomarkers in partnership with Roche is anticipated on the fully automated Cobas e601
A wide array of new candidate biomarkers analyzed by RARC-approved investigators in ADNI CSF, plasma or serum samples using novel immunoassays or HPLC/tandem mass spectrometry.
Studies in non-ADNI UPenn and collaborator AD and non-AD NGD with neuropathologic diagnoses that are of key interest to Biomarker Core PIs and relate to ADNI studies involving mixed pathology in AD subjects.
In support of harmonization of A?1-42 measurements we have participated in the development of mass spectrometry-based reference methodology and mass assignment of concentration values to the newly released Certified Reference Material for this key AD biomarker; in addition we are participating in studies of pre-analytical factors affecting CSF A?1-42 concentration and strategies to minimize these sources of variability.
References
Shaw LM, Vanderstichele H, Knapik-Czajka M, Figurski M, Coart E, Blennow K, Soares H, Simon AJ, Lewczuk P, Dean RA, Siemers E, Potter W, Lee VM, Trojanowski JQ, Initiative AsDN. Qualification of the analytical and clinical performance of CSF biomarker analyses in ADNI. Acta Neuropathol 2011;121:597-609.
Hansson O, Seibyl J, Stomrud E, Zetterberg H, Trojanowski JQ, Bittner T, Lifke V, Corradini V, Eichenlaub U, Batrla R, Buck K, Zink K, Rabe C, Blennow K, Shaw LM, for the Swedish BioFINDER study group and the Alzheimer's Disease Neuroimaging Initiative. CSF biomarkers of Alzheimer's disease concord with amyloid-? PET and predict clinical progression: A study of fully-automated immunoassays in BioFINDER and ADNI cohorts. Alz Dement 2018; https://doi.org/10.1016/j.jalz.2018.01.010.
Korecka M, Waligorska T, Figurski M, Toledo JB, Arnold SE, Grossman M, Trojanowski JQ, Shaw LM. Qualification of a surrogate matrix-based absolute quantification method for amyloid-beta42 in human cerebrospinal fluid using 2D UPLC-tandem mass spectrometry. J Alzheimers Dis 2014;41:441-51.
Shi M, Tang L, Toleddo JB, Ginghina C, Wang H, Aro P, Jensen PH, Weintraub D, Chen-Plotkin AS, Irwin DJ, Grossman M, McCluskey L, Elman LB, Wolk DA, Lee EB, Shaw LM, Trojanowski JQ, Zhang J. Cerebrospinal fluid ?-synuclein contributes to the differential diagnosis of Alzheimer's disease. Alz Dement 2018, in press: https://doi.org/10.1016/j.jalz.2018.02.015
Irwin DJ, Xie SX, Coughlin D, Nevler N, Akhtar RS, McMillan CT, Lee EB, Wolk DA, Weintraub D, Chen-Plotkin A, Duda JE, Spindler M, Siderowf, Hurtig HI, Shaw LM, Grossman M, Trojanowski JQ. CSF tau and amyloid-? predict cerebral synucleinopathy in autopsied Lewy body disorders. Neurology 2018; doi:10.1212/WNL.000000000000516.
Kuhlmann J, Andreasson U, Pannee J, Bjerke M, Portelius E, Leinenback A, Bittner T, Korecka M, Jenkins RG, Vanderstichele H, Stoops E, Lewczuk P, Shaw LM, Zegers I, Schimmel H, Zetterberg H, Blennow K. on behalf of the IFCC Working Group on Standardization of CSF proteins (WG-CSF). CSF A?1-42 "an excellent but complicated Alzheimer's biomarker" a route to standardization. Clin Chim Acta 2017; 467:27-33.
John Q. Trojanowski obtained his MD/PhD in 1976 from Tufts University, completed his internal medicine internship at Mt. Auburn Hospital, and completed his pathology and neuropathology at Massachusetts General Hospital and the University of Pennsylvania Perelman School of Medicine, where he joined the faculty in 1981. He is Professor of Pathology and Laboratory Medicine, Director of the NIA Alzheimer's Disease Center, the NINDS Morris K. Udall Parkinson's Disease Center, and the Institute on Aging. His research focuses on Alzheimer's (AD) and Parkinson's (PD) disease, amyotrophic lateral sclerosis (ALS), frontotemporal degeneration (FTD) which led to the discovery of the major disease proteins in these disorders, i.e. tau, alpha-synuclein and TDP-43 proteins, and that aggregation of these pathological proteins is a common mechanism underlying these disorders thereby opening new avenues for drug discovery to treat these disorders. Dr. Trojanowski is among the top 10 most highly cited AD researchers from 1997 to 2007 with an h-index of 203.
Leslie M Shaw, PhD, directs the Biomarker Research Laboratory at the Perelman School of Medicine, University of Pennsylvania, in the Department of Pathology and Laboratory Medicine. He is PI and co-director of the ADNI Biomarker Core laboratory and co-leads the Biomarker Core of the UPenn ADCC. He has published more than 280 scientific papers and reviews in peer-reviewed literature. Amongst the major interests of Dr Shaw are the development and validation of methods for quantification of CSF AD biomarkers including A? 42 and related A? peptides, t-tau and p-tau181 and new promising biomarkers in CSF and plasma for early disease detection, their predictive performance for AD disease progression and relationships to imaging biomarkers in AD and AD-related disorders.
Resources