DEMOGRAPHICS, CLINICAL ASSESSMENTS, AND COGNITIVE ASSESSMENTS
The ADNI clinical dataset comprises clinical information about each subject including recruitment, demographics, physical examinations, and cognitive assessment data. The full set of clinical data may be downloaded in bulk as comma separated values (CSV) files.
The chart below summarizes clinical data that is collected.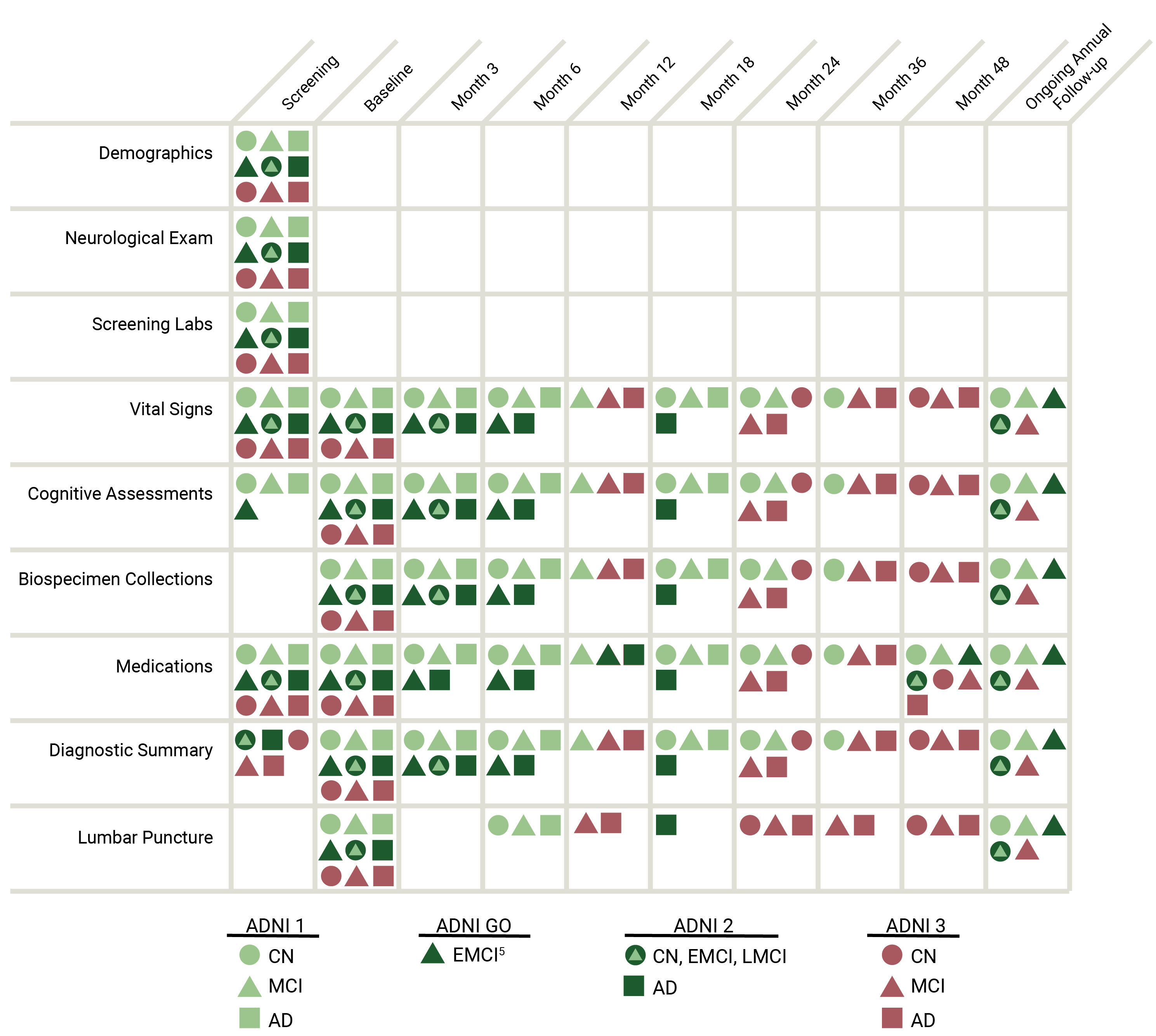 ADNI clinical data are collected and managed by the Alzheimer's Therapeutic Research Institute (ATRI).